Sigh, so here we are, again. DC rolling out another superhero movie. Let's talk about it, shall we?
First and for most let it be known, here and now, that I will not be kind to this movie. Honestly, it was an eh movie. It wasn't great but certainly not the worst. So if you're looking for a review that's going to praise this film than I am sorry but I am not the reviewer for you. I am going to give you my honest opinion on this film, which is that I think it's overrated.
After Wonder Woman was released I had hope that maybe, just maybe DC could salvage themselves. I was wrong. Justice League, well, we're just not going to talk about Justice League right now. When I first saw their casting choices for Aquaman I thought, okay maybe this will be decent. Then the teaser trailer dropped and I was like, hey this actually kinda looks good. Then, they shot themselves in the foot. They released their full trailer and you quickly realized they were giving a good bit of story and major action away. And then on top of it all, THEY BROUGHT BACK THE DAMN ORANGE AND GREEN BODYSUIT! Like I get that's Aquaman's thing and it's from the comics and all that but come on, look at it.
LOOK AT IT! It's so ugly and hideous, surely there was some way to make it look better than this. Jason Momoa is an attractive looking individual but he loses all sexiness in this horrid eye burning outfit.
Okay, moving on from that atrocity, let's talk about writing. The writing is crap, there were so many action scenes. So many fights, duels, battles, and wars and it's clear that that is where the studio dumped all of their budget. The writing suffered heavily in this film and was loosely put together to try and keep things afloat. I think it hurt Aquaman quite a bit. Instead of taking it's time and building the character and us getting to know him like we did with Wonder Woman and Christian Bale's Batman, they rushed it like they always do. We never got to explore him as a person or Atlantis and it's people.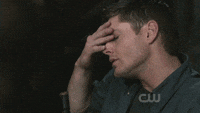 The ending is also a major let down, I'm not going to spoil it but it did absolutely nothing and made me feel absolutely nothing. The cut scene was BS too.
The acting was eh also. Momoa is a good actor and so is William Defoe, and they did the best they could with what they had. Amber Heard is okay, she's not the best but she isn't a bad actress by any means. The teenage Arthur, Black Manta, Black Manta's father, and the half brother Atlantian were awful. Like truly awful, cringe-worthy performances.
All in all, I'd describe this film as one of those movies I'd watch on tv if there was absolutely nothing else on and I was bored. I wouldn't pay for it, wouldn't actively seek it out, and I certainly wouldn't go see it again.
Hope this helps or amused you.
Signed, a disappointed fan who's waiting for Bale Batman and Wonder Woman quality content from DC again.