The Locke Armor Set trailer looks amazing! I may not like Locke but he is a badass (not is much as chief is though). The trailer above shows off some of things Locke can do both skill wise and armor and weapons wise. Not only that, but we get a  better look at the world we're going to be in and the updated graphics for the vehicles. All in all, it looks pretty wicked.
Also, there is going to be a HALO 5 limited edition console! "The studio head for Halo 5: Guardians, Josh Holmes, has teased via Twitter that a special edition console for the upcoming shooter is in the works.
"There is a limited edition console coming, yes. It hasn't been revealed yet, but it's pretty sweet," Homes wrote in response to a fan's question if there are plans for an Xbox One Edition Halo 5.
@juliocurt There is a limited edition console coming, yes. It hasn't been revealed yet, but it's pretty sweet. 🙂
— Josh Holmes (@JoshingtonState) April 26, 2015" (ign.com)
So, I did some digging and went to HALO's official site and found this, "The Limited Edition of Halo 5: Guardians delivers new digital content to enhance Spartan combat plus exclusive* items all wrapped in a uniquely designed steel book. And there's a Limited Collector's Edition, which is a premium edition of Halo 5: Guardians for collectors and Halo fans alike. The Limited Collector's Edition contains the Limited Edition as well as additional content including a commemorative statue designed by 343 Industries." (hallowaypoint.com)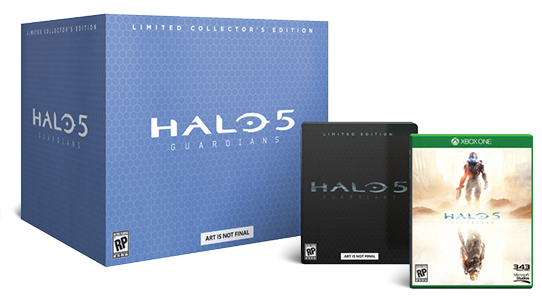 I don't know about you all but I am excited for this! I can't wait to see what the Limited Edition Counsel looks like and the pics below have me wanting more. The site that I found the first picture talked about the tension between the ODST and the Spartans which results in these graffitied UNSC and Master chief posters.
Now, I can't guarantee if the picture below is real or not but it looks pretty sweet if you ask me.
That's all I've got news wise for HALO 5, I'm gonna keep my eyes open for any new stuff that comes up regarding the game and then I'll post about it. Have a great day guys!